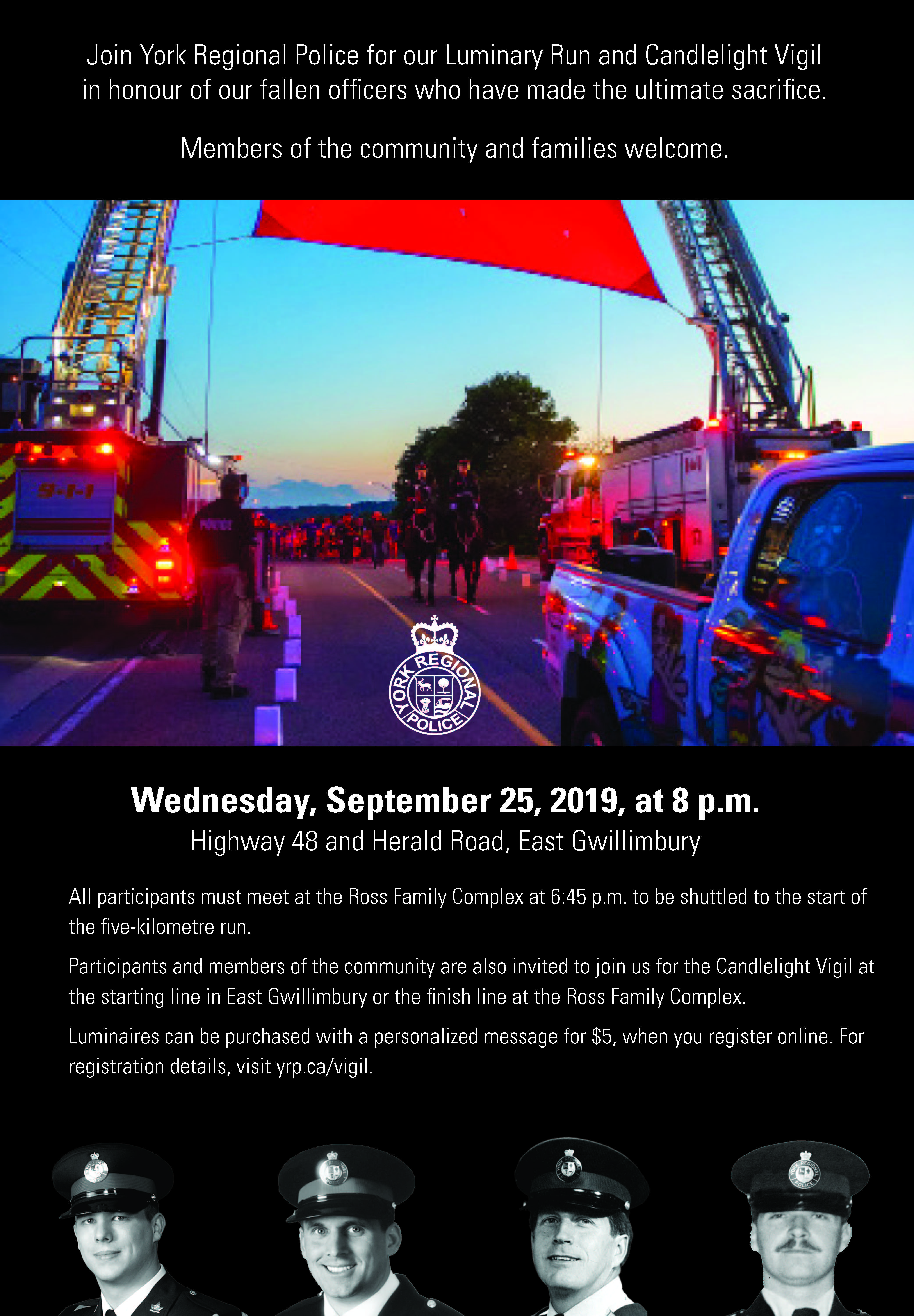 Event Details
Wednesday, September 25
7:45 p.m.
Highway 48 and Herald Road, East Gwillimbury

Five-kilometre run in support of the National Police and Peace Officers Memorial.
Runners must meet at the Ross Family Complex at 7 p.m.
Check in: 6:45 p.m.
Run begins: 7:45 p.m.
The run is a free event. Luminaries, with a personalized message can be purchased for $5.
Light refreshments will be provided at the end of the run.
Register now through our Events Calendar.
The registration form and waiver can be downloaded here. Bring your completed forms to the check in on the day of the event.