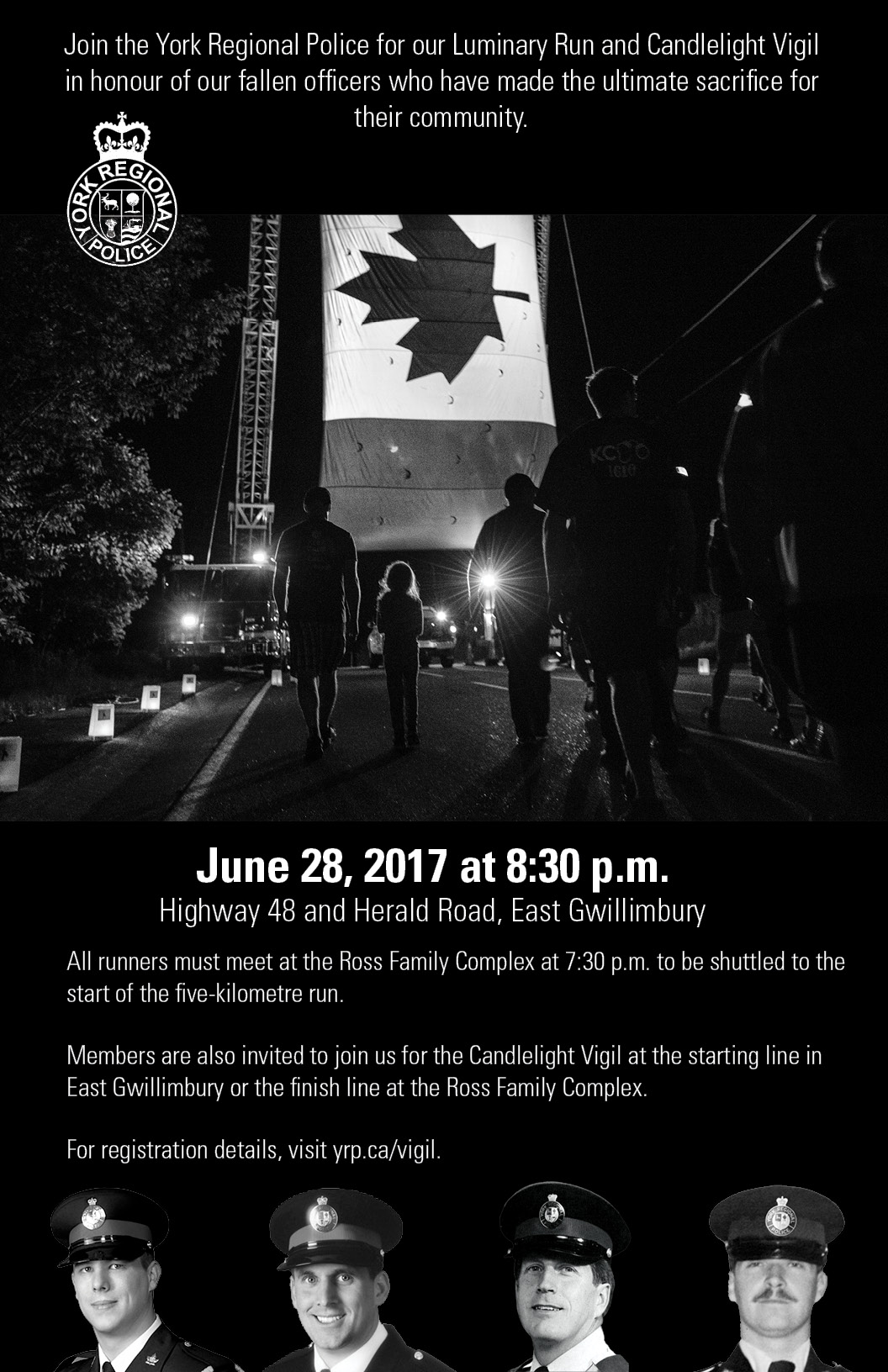 Event Details
Wednesday, June 28
8:30 p.m.
Highway 48 and Herald Road, East Gwillimbury

Five-kilometre run in support of the National Police and Peace Officers Memorial.
Runners must meet at the Ross Family Complex at 7:30 p.m.
Check in: 7:30 p.m.
Run begins: 8:30 p.m.
The run is a free event. Luminaries can be purchased for $5.
Light refreshments will be provided at the end of the run.
Register now through rsvpevents@yrp.ca.
The registration form and waiver can be downloaded here. Bring your completed forms to the check in on the day of the event.