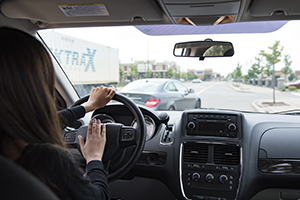 What is a Road Watch complaint?
Call 9-1-1 if you believe the driver is:
Impaired
Driving erratically/aggressively
Displaying road rage behaviour
You believe there is immediate danger to the public
Road Watch is a community-driven program created to allow citizens to report aggressive driving in their community. York Regional Police endeavors to reduce motor vehicle collisions and enhance road safety for all road users and work in collaboration with our citizens to achieve that goal.
You and those who drive your vehicle can contribute to the goals of York Regional Police by practicing safe driving, being considerate of others and promoting road safety at every opportunity. Be a role model in your community and lead by example.
You may submit a Road Watch report if you:
Witness another vehicle that is being operated in an unsafe manner such as speeding, disobeying stop signs or red lights, failing to signal lane changes, etc. and
You must include the licence plate of the other vehicle and a description of what you saw and when/where you saw it happen. Please attach any photos or videos you may have
Contact Crime Stoppers if you would like to make an anonymous complaint
Submit a community concern online if there is an area within your community you believe requires police attention. Examples can include a stop sign no one seems to stop at, constant speeding down a stretch of road, etc.
Filing a false police report is a criminal offence.
Please disable any pop-up blocking software or plug-in before filing an online report.
Road Watch complaints can also be filed in Chinese, Farsi, Italian and Russian.
Please do not email a Road Watch submission. They must be submitted through the 'File a Road Watch complaint now.' button. Emails are for follow up purposes only.
If you are unsure about the rules of the road, please refer to the official Ministry of Transportation Handbook or the Ontario Highway Traffic Act.
Road safety is everyone's responsibility.