Diverse opportunities await civilians at York Regional Police
Put your skills, talents and commitment to community safety to work as a civilian member of York Regional Police. Civilians play an important role at York Regional Police. Representing one-quarter of all members, they are the voice of calm on the other end of a 9-1-1 call, the first face the public sees when they enter a police station and the people that keep our networks, buildings and vehicles running. York Regional Police offers a professional environment with many career development and advancement opportunities.
What kind of people work at York Regional Police?
Frontline professionals
Civilians work alongside uniform officers on a shift, serving as station duty operators, 9-1-1 communicators, forensic identification assistants and information management processors.
Administrative professionals
These members work in finance, legal, human resources, planning and research, general administration and corporate communications, among other exciting fields.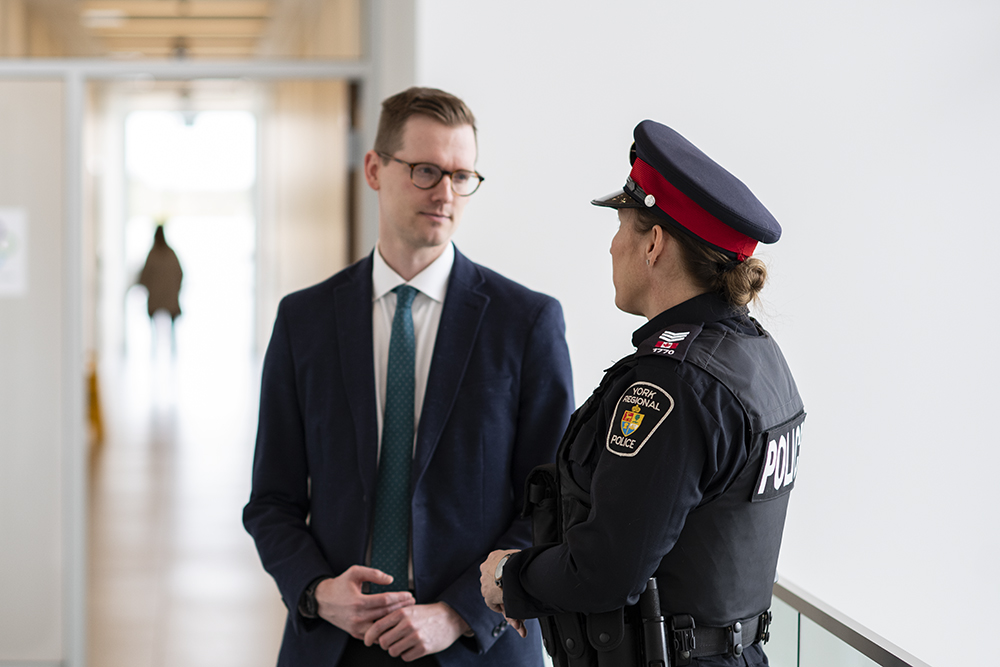 Technical and specialized staff
These positions require a highly-specialized skillset and/or technical qualifications in areas like information technology, crime analysis, facilities management, video support and graphic design.
Benefits
Civilians at York Regional Police enjoy a full benefit package that would be outlined after the applicant begins with the service. Some of the benefits include:
Medical and dental coverage
Eyeglass coverage
Life insurance coverage
Pension plan
Commitment to equity
At York Regional Police, everyone is welcome. We aspire to be an equitable employer that embraces diversity of identity, experience and thought, and actively strives to recruit, retain and promote a workforce who are representative of the community we serve. We aim to create a positive work experience in which everyone can show up as themselves and do their best work everyday.
All York Regional Police employment policies and procedures are intended to be accessible and non-discriminatory. We provide equitable treatment and accommodation to ensure barrier-free employment in accordance with the Ontario Human Rights Code, Accessibility for Ontarians with Disabilities Act, 2005, and the York Regional Police accommodation procedure. Should you require Code-protected accommodation through any stage of the recruitment process, please make them known when contacted and we will work with you to meet your needs.
Got questions?
Want to know where you fit in at York Regional Police? We want to learn more about you, too.
Email talent@yrp.ca today to chat with Talent Acquisition staff at York Regional Police.