We're putting people first
At York Regional Police, we take pride in providing our members with a world-class workplace and exciting career opportunities. But it's great people that make this a great police service and place to work.
That's where you come in.
We're seeking the guitarists, the bodybuilders, the bakers and photographers. We're looking for those who grew up just down the street from the police station, and those who immigrated to Canada from far-off places. We want to know what makes you great, because that's what's going to make you a great addition at York Regional Police.
We're not just looking to fill uniforms or to put people behind desks. We're looking for people, first.
Here's a little about us
York Regional Police is one of the nation's most progressive policing agencies, committed to making our region a safer place to live, work and play. At York Regional Police, we're constructing a team of community builders and trailblazers, ready to reimagine community safety.
In 2023, York Regional Police was named one of Greater Toronto's Top Employers and a Top Employer for Young People. We offer an exceptional workplace by committing to support our members with meaningful wellness initiatives, fair and inclusive employment practices and an atmosphere of professionalism, compassion and respect.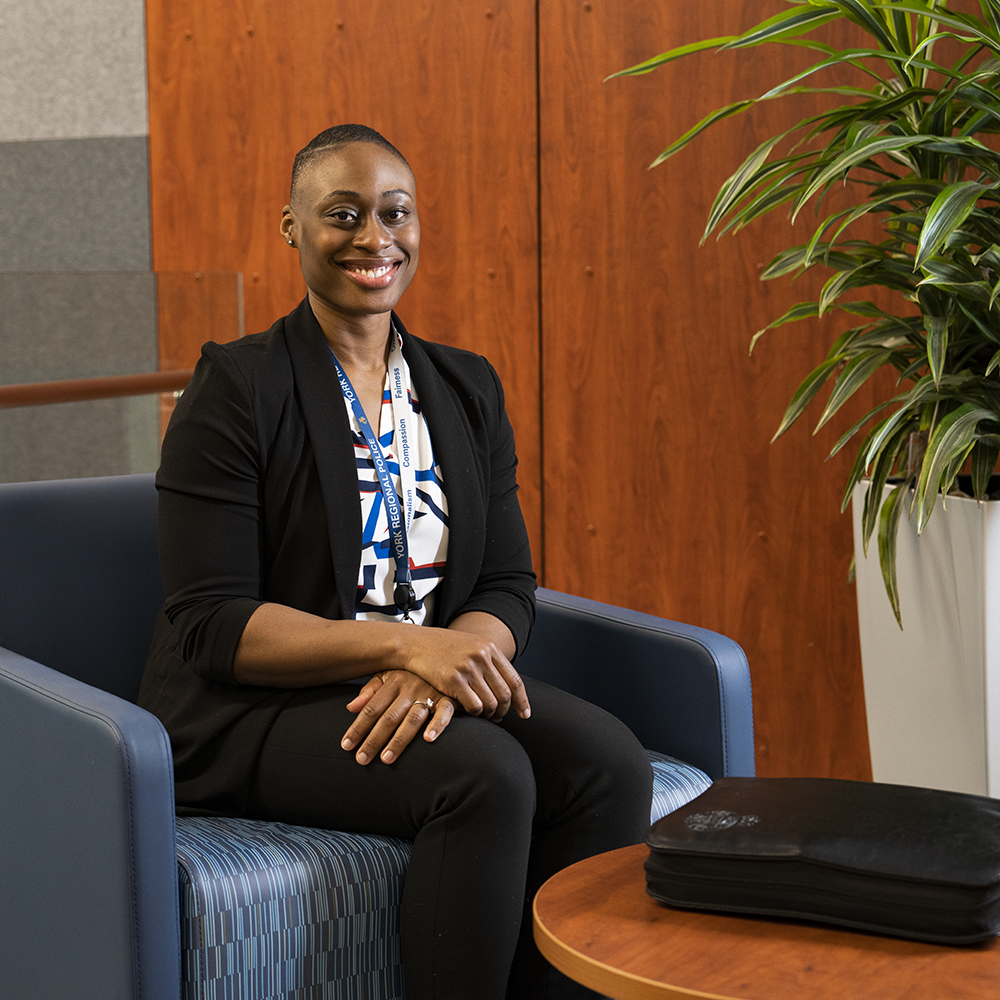 Learn about different career opportunities at York Regional Police
What kind of career are you seeking? Learn more about different career paths at York Regional Police for new uniform members, experienced police and civilian professionals:
Hear from the people that work here
York Regional Police offers excellent career opportunities for just about anybody. But don't take it from us, hear from real people whose journeys led them to YRP.
Contact Us
Uniform Recruiting
Are you looking to join York Regional Police as a police constable, court security officer or volunteer in the Auxiliary Unit? Contact the Uniform Recruiting Unit today:
Uniform Recruiting Unit
70 Bales Drive East
East Gwillimbury, ON L0G 1V0
1-866-876-5423 ext. 6720
1-866-876-5423 ext. 6722
recruiting@yrp.ca
Civilian Recruiting
Are you looking to join York Regional Police in a civilian role? Contact the Civilian Recruiting Unit today at civilianrecruiting@yrp.ca.
LinkedIn
Want to learn more about exciting opportunities at York Regional Police? Get into the action by following us on LinkedIn.