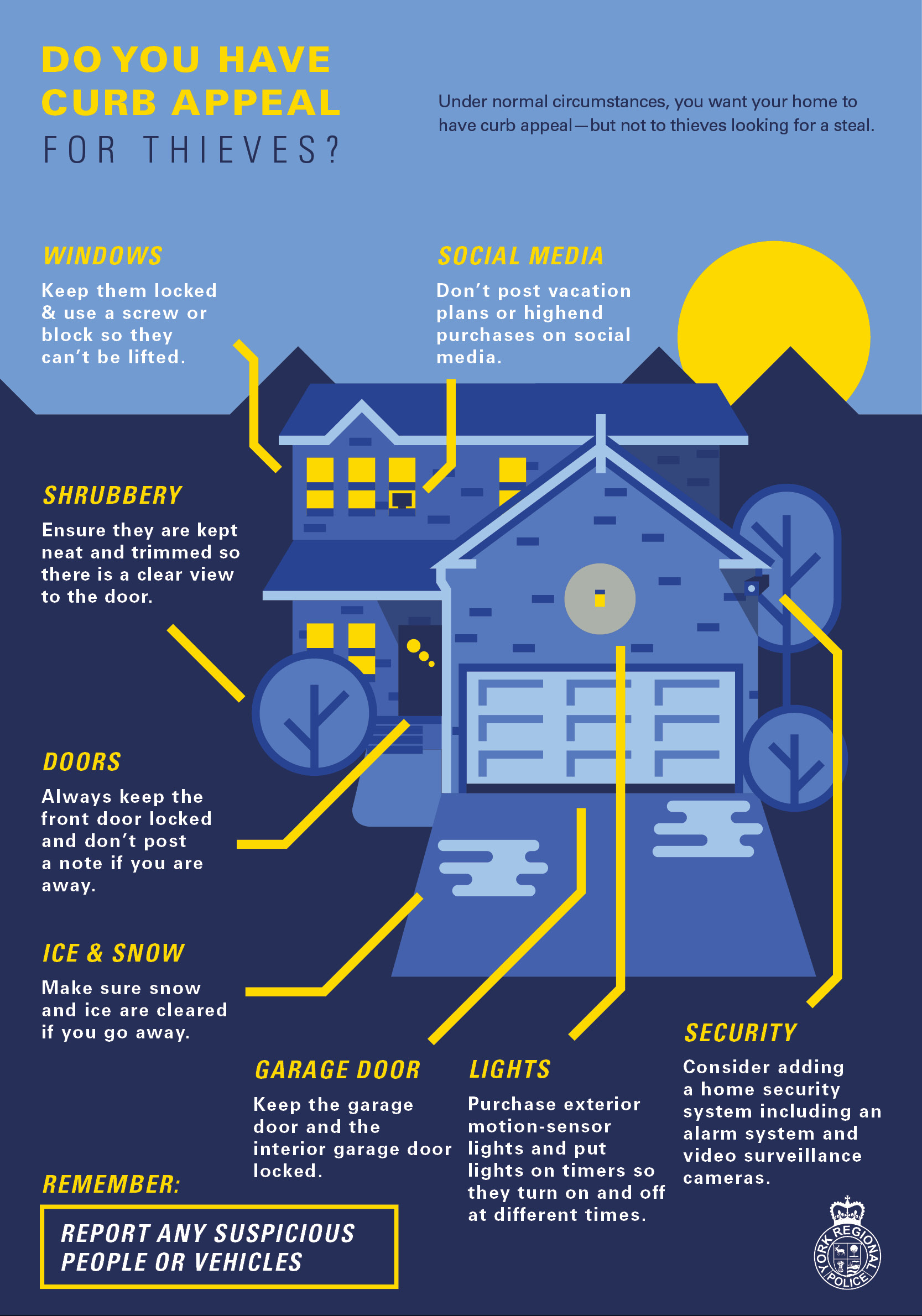 Crime Prevention Through Environmental Design (CPTED) is a philosophy that encourages the use of design to eliminate or reduce criminal behaviour. Using CPTED principles at your home poses a challenge for criminals and reduces your risk of becoming a victim. Small things, like ensuring trees and bushes around your home are not overgrown so criminals can use them as cover, making sure doors and windows are unobstructed so criminals can be easily seen and installing and maintaining sufficient lighting all contribute to making your home and community a safer place.
You can reduce the risk to your family, home and valuable contents by implementing some home security safety tips. Every home is unique and every family is different. Speak with members of your family and assess home security strategies. Walk around your property, making note of any concerns. Is the security in your home sufficient to deter a thief? Will your security measures increase the chances of the culprit being caught?
CPTED tips
Remove/trim decorative shrubs and trees that may obstruct anyone seeing if a criminal is at your home. Provide an unobstructed view of the area around your home.
Install fencing with a secure lockable gate to clearly define your property and prevent easy access to the back of your home.
Install bright security lighting, using motion detectors is a good consideration to conserve energy while providing security.
Install solid-core doors on all exterior doors with deadbolt locks.
Secure all sheds and outbuildings, making sure they are visible from the home.
Resources