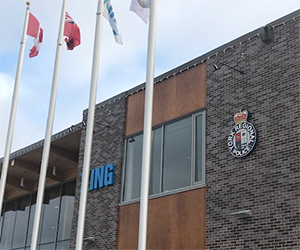 The new King City Community Substation, located within the new King Township Offices at 2585 King Rd., King Township, opened January 7, 2019.
The substation will provide the citizens of King greater access to York Regional Police services. Like the Whitchurch-Stouffville Community Substation, the office will be open to the public Monday to Friday, 8 a.m. to 4 p.m.
Full staffing of the substation will be completed by April 2019 and an official grand opening celebration will take place at that time. Until then, a York Regional Police sergeant will be available to assist members of the public during business hours. Members of the public are asked to ring at the front door for assistance and the sergeant will respond.