York Regional Police Field Support is broken into several units falling under Emergency Response and Operational Support, including:
Air Support Unit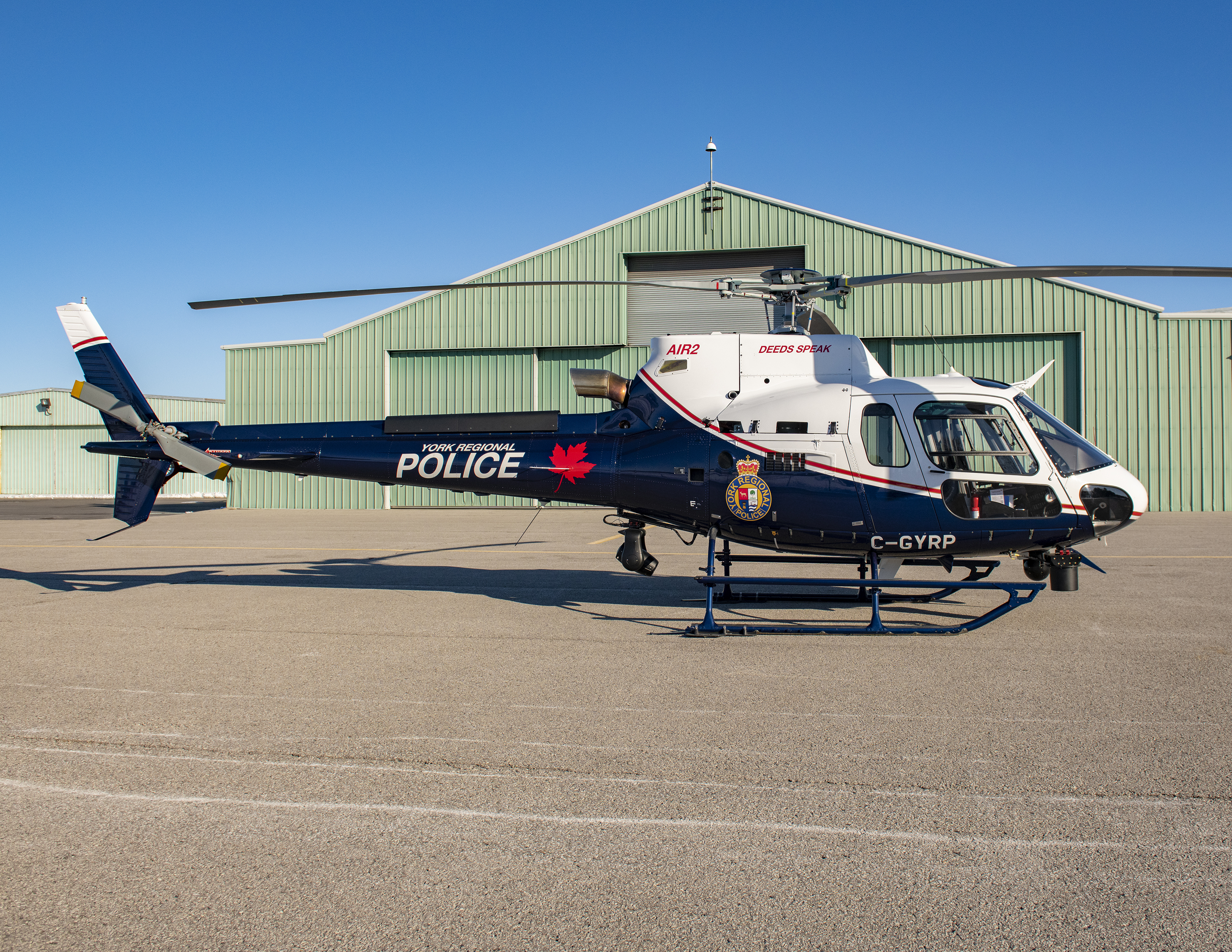 Members of the Air Support Unit can be found more than 500 feet above the heads of York Region residents in the police helicopter, named Air2. The unit includes civilian pilots and tactical flight officers trained in patrol and suspect tactics, airborne surveillance and advanced thermal imaging. The unit supports frontline officers with criminal apprehensions, vehicle pursuits, searches for missing persons, traffic enforcement and—through the use of thermal imaging—identifying indoor cannabis grow operations.
Our new Air2, an Airbus H125, took to the sky in March 2023. Chosen for its agility, fuel range, power and speed, our new helicopter will help better serve the needs of our growing region.
This new model has twice the the power and flight time of its predecessor, allowing up to 4.5 hours of flight time with a 900 HP engine. Air2 has better takeoff performance and can carry heavier loads, allowing for the transport of units like emergency response and search and rescue.
Additional features include high-visibility doors and night-vision for improved operational performance and situational awareness. It also carries a camera sensor with forward-looking infrared technology, an augmented reality mapping system, a search light capable of operating in various lighting conditions, as well as a public address system to communicate with people on the ground.
Infrared Technology
Wondering if the Air Support Unit can see through the walls of your house with infrared technology?
Don't fear, infrared technology is non-intrusive and only detects the difference in heat on the nearest surface to the camera. For example, if a person was walking across a field, the person would be displayed as hot, as they are emitting greater amounts of heat than the field he or she is walking on. Further, glass is a reflective surface to infrared technology. Windows appear as a grey shade to the camera operator.
Rest assured, someone walking on the sidewalk outside your home can see inside better than officers in the helicopter possibly could.
Drones
When a helicopter is not required, members of the Air Support Unit use remotely piloted aircraft systems. RPAS provide support to YRP units by searching for missing persons, crime scene and collision mapping and video monitoring of prolonged police deployments
Canine Unit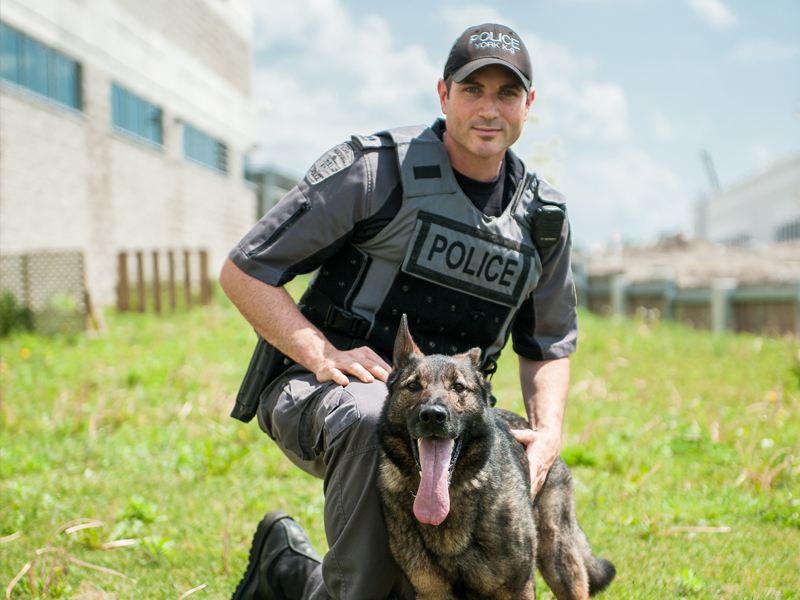 The Canine Unit is comprised of 13 officers and 14 Police Service Dogs (PSDs) who support frontline officers and investigative units by:
Tracking suspects that have fled on foot
Searching for missing persons
Searching for evidence
Apprehending criminals
Performing high-risk vehicle stops or arrests
Canine Unit members also provide support in the handling and detection of narcotics, cadavers, explosives, firearms and ammunition.
Emergency Response Unit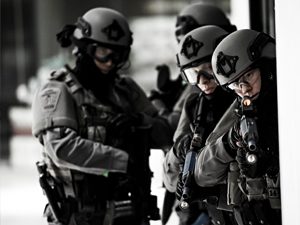 Members of the Emergency Response Unit deal with situations beyond the safe operating limits of frontline officers, including the apprehension of armed or barricaded persons, hostage rescues, crisis intervention and bomb disposal.
Public Safety Unit
The Public Safety Unit is responsible for the deployment of specialized personnel and resources.
The Public Safety Unit is comprised of five key support functions:
Emergency Management
Demonstrations/Protests/Labour Disputes
Search and Rescue
Crowd Management Unit
Special Events Section
Learn more about the Public Safety Unit here.