Road Safety
Every day, 2.6 million vehicle trips are taken on York Region's more than 4,100 urban and rural roads. And we are committed to ensuring that all road users make it to their destination safely.
Reducing fatalities and serious injuries caused by collisions on our roads has always been, and continues to be, one of the top priorities of York Regional Police.
Achieving safety on our roads is a collaborative effort. It begins with programs and initiatives developed by our own Road Safety Bureau and requires police and our community to work together to ensure that motorists, cyclists and pedestrians feel safe and secure on our roadways.
You can learn more about our road safety priorities over the next three years in our 2023 to 2025 Road Safety Strategy.
Road Safety Bureau
The Road Safety Bureau comprises four units:
Major Collision Investigation Unit
Commercial Motor Vehicle Safety Unit
Traffic Enforcement Unit
Members of the Traffic Bureau promote safety through strategic traffic enforcement, education and community engagement. The bureau works under the framework of a Traffic Management Strategy to reduce fatal collisions and collisions causing injury and property damage each year.
Road Safety Programs
Members of the Traffic Bureau increase safety on our region's roads through the implementation of various programs, some that run on a seasonal basis and others that operate year-round. The following are just some of the initiatives carried out by the bureau each year:
Safe Roads...Your Call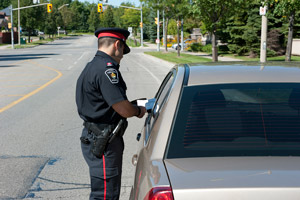 The Safe Roads...Your Call program encourages motorists in York Region to call 9-1-1 if they see another motorist they suspect may be impaired. The program began with signage unveiled across the region, on both regional and municipal roads.
If you suspect a driver is impaired, call 9-1-1 immediately. That call may save a life or prevent a serious injury. Impaired driving is a crime in progress.
Traffic safety is everyone's responsibility.
Project E.R.A.S.E.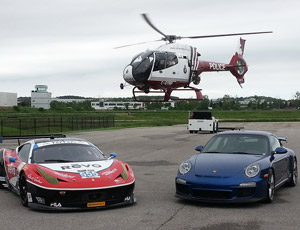 Project Eliminate Racing Activity On Streets Everywhere (E.R.A.S.E.) is an awareness and enforcement campaign implemented by police services across Ontario in partnership with the province to eliminate street racing and other high-risk driving behaviours. Aggressive driving and street racing are dangerous, unlawful activities which put innocent people at risk of injury or death. The real finish-line may be court, fines, jail, vehicle seizure and a loss of driving privileges.

Street racing behaviour or vehicle modifications may have an impact on insurance premiums. Insurance companies consider a driver's record when establishing rates. Convictions or substantial vehicle modifications may result in the cancellation of your insurance policy.
Potential Consequences of Street Racing
Up to 5 years imprisonment for Dangerous Driving
Up to 10 years imprisonment for Dangerous Driving involving injuries
Up to 14 years imprisonment for Dangerous Driving causing death
Fines and up to six months imprisonment for Careless Driving or Racing
Possible lifetime driving prohibition
Possible seizure and/or destruction of vehicles involved in street racing
R.I.D.E. Program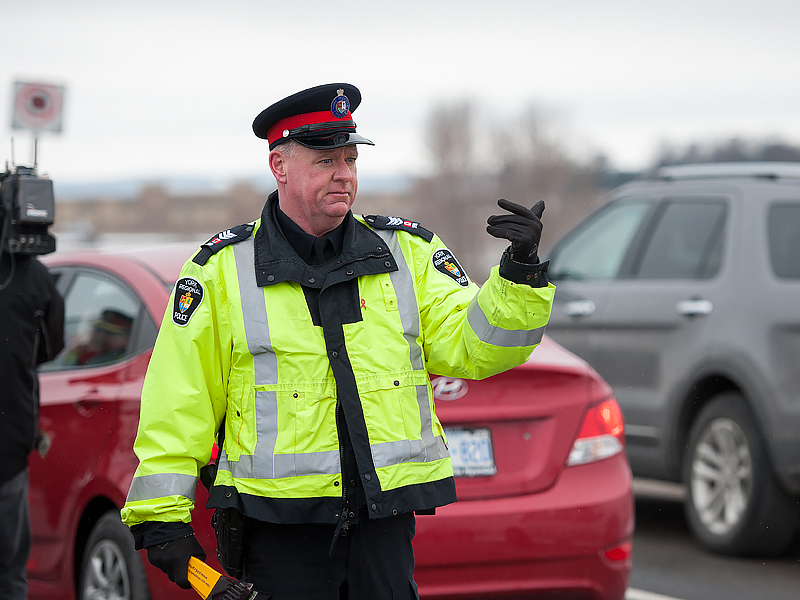 Reduce Impaired Driving Everywhere (R.I.D.E.) is a year-long initiative that ramps up during the festive season, holiday weekends and special events to get impaired drivers off the streets of our region. It involves random roadside checks at strategic locations throughout the region.
The message is clear: IF YOU DRINK OR USE DRUGS, DO NOT DRIVE.
If you are planning to drink, please make arrangements for a taxi or ensure there is a designated driver to get you home safely. Public transportation and overnight accommodations are much cheaper than a lawyer, imposed court fines if found guilty, insurance fees, other provincial costs and the inconvenience of your driver's licence being suspended for a lengthy period of time.
Secure Your Future. Wear Your Seatbelt.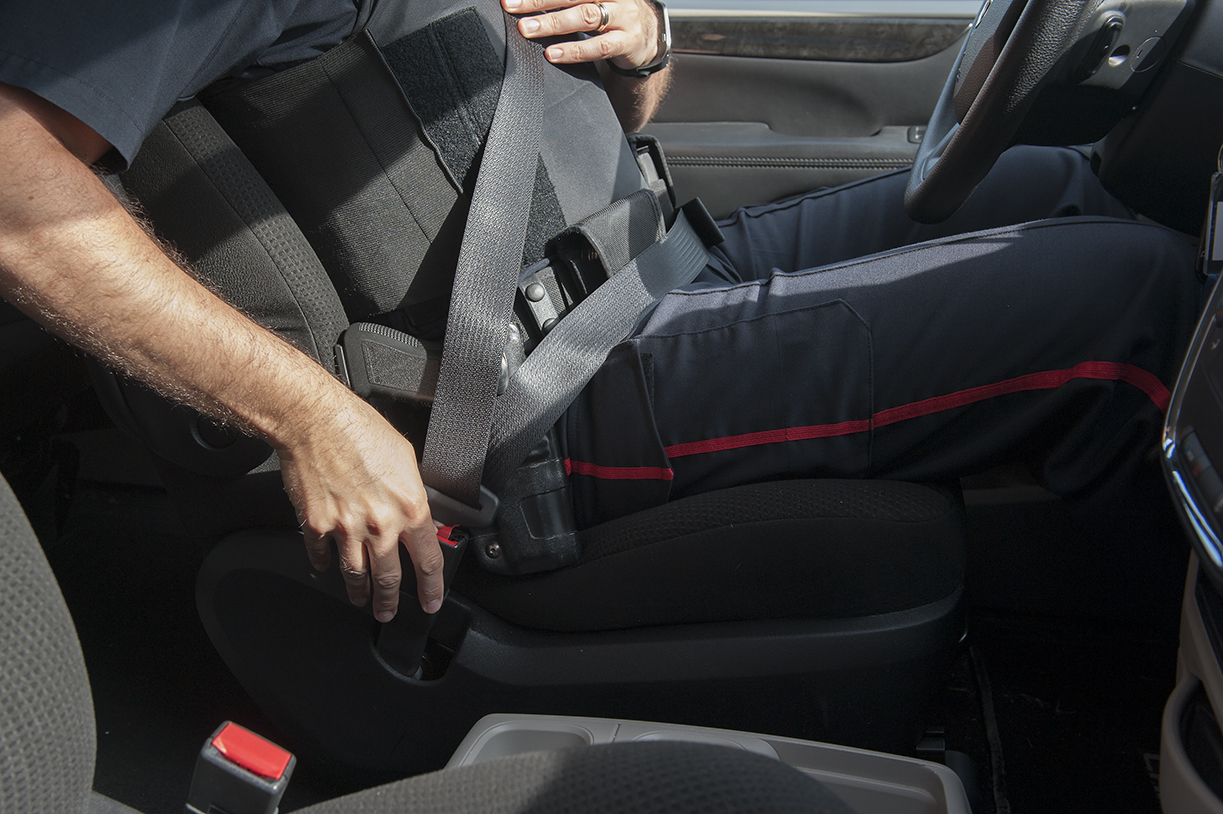 Did you know that roughly one-quarter of all fatal collisions in York Region involve the misuse or non-use of seatbelts?
Seatbelt misuse, or non-use, continues to be a leading cause of injury or death behind the wheel. While over 92 per cent of Ontarians wear their seatbelt regularly, the remaining eight per cent represents over 600,000 people.
Using a seatbelt is the single most effective way to reduce the chance of injury or death in a motor vehicle. In fact, most occupants who are ejected in a collision are crushed by their own vehicles.
Seatbelt use has been mandatory in Ontario since 1976 and all adults are required by law to wear one. Children under eight years of age, less than 36 kilograms (79 pounds) or less than 145 cm (4 feet 9 inches) tall are required to be seated in a child restraint system or booster seat.
Seatbelt compliance is a year-round concern which demands year-round attention.
Operation ABC - Always Be Careful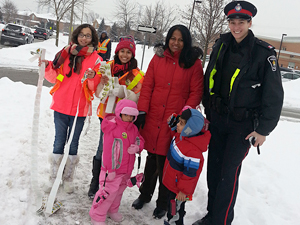 York Regional Police considers pedestrian safety a priority - especially near schools where parents, teachers, motorists and children must be extra cautious. Parents and teachers must ensure that children know the proper safety rules in order to keep York Region's school zones safe for everyone.
For drivers in school zones:
Reduce speed
Be ready to stop at all times
Wait for children to reach the sidewalk before proceeding
Obey crossing guards
Drive with caution, as you set an example for young drivers
Always be prepared to yield to pedestrians waiting to cross the roadway, or while approaching a cross walk
Remember that children expect you to stop
For parents and children:
Walk on available sidewalks - never on the road
Always cross at an intersection or crosswalk
Obey crossing guards
When crossing intersections:
Stop before stepping onto the road
Be visible and indicate your intention to cross
Turn off or mute any device that impairs your hearing, like an iPod or MP3 player
Do not text or play handheld video games while crossing the road
Look and listen for traffic in all directions
When one is available, push the cross button
Wait until you see the pedestrian walk signal
Look and listen for traffic in all directions
Keep an eye out for turning vehicles
Walk - do not run, cycle or skateboard across the road
Cross only when the road is clear
When driving children to school:
Stop for school buses and be aware of children running in front of or behind buses
Park away from the school and walk your child onto school property
Arrive early to avoid traffic congestion
Obey all crossing guards and safety officials
Do not park in a No Parking zone
Have children exit vehicle from the passenger side
Obey all parking lot rules