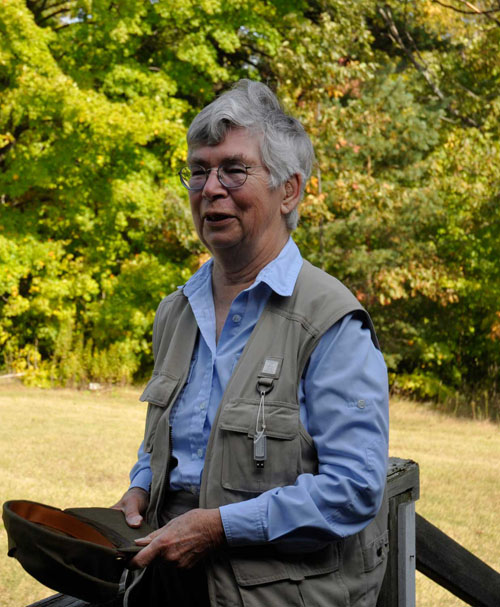 Eleanor Thomson is a decorated war veteran who proudly displays her war medals close to her heart on her Legion Pipe Band dress.
Ms. Thomson was born in Newmarket, Ontario, but moved to Toronto as a child.
Even in high school, Ms. Thomson knew she wanted to join the military.
"Every day at school, I wanted to do more to serve Canada," she said. "Especially whenever I heard of the casualties."
At the young age of 18, Ms. Thomson joined the Canadian Military. At the time, women were shipped overseas only if they were 21 and over. Since she was under the age of 21, Ms. Thomson was assigned to the Canadian Women's Army Corps and remained in Canada throughout her service.
Spending time in Edmonton, Saskatoon and British Columbia, Ms. Thomson worked in an administrative role and became the assistant to the Judge Advocate, General of the Army Pacific Command, located in the military hospital in Vancouver, British Columbia.
One of her duties was to interview and document wounded soldiers returning home from overseas. Her first-hand experiences while talking with the wounded soldiers has had a significant effect on her life to this very day.
"I still cannot watch any war movies or documentaries that involved the Japanese," said Ms. Thomson . "There are times I still think about those men and women and I still have nightmares."
In July 1946, Ms. Thomson was discharged from military service and returned home to Ontario where she went back to school, obtaining her teaching degree. Following her graduation, Ms. Thomson begin her new career as a teacher and spent the next 30 years of her life educating children in Etobicoke and, for a two-year period, in England.
In 1966, she married Jack Thomson, also a World War II veteran who served his time with the Canadian Air Force. They settled in Etobicoke, raising their two daughters.
Prior to retiring from teaching, the Thomson's moved to King City where they built their own custom log home on a very private and beautiful five-acre parcel of land. Sadly, Mr. Thomson passed way in 1984, shortly after their dream home was built.
In 1986, Ms. Thomson retired from teaching and for the very first time found herself alone. Not one to sit idle and feel sorry for herself, Ms. Thomson decided to learn to play the bag pipes.
"I wanted to keep myself busy," she said. "So I found someone to teach me and I focused on learning how to play them."
At 84, Eleanor Thomson is very active and a talented pipe player. She has belonged to many pipe bands, including the York Regional Police Pipe Band, but currently plays with the Royal Canadian Legion, Branch 385, in Aurora, Ontario. She marches front and centre in many parades and functions throughout the year.
Ms. Thomson does not have much spare time on her hands to relax and enjoy a retired life. If she is not busy volunteering with the Newmarket Historical Society, St. Paul's Anglican Church in Newmarket or the retired Teachers Association, you will find her enjoying time with her many friends at the Legion.
Eleanor Thomson is very proud of her service and is especially proud of the women currently serving our country.
"Women did not carry guns when I was serving," she said. Regardless, we all wanted to do our part and did so to the best of our abilities."
With all she has experienced, she has a constant smile on her face and lives each and every day with remarkable passion. Integrity, honesty, compassion, loyalty and pride are words that have true meaning for this war hero.
These core values are important to Ms. Thomson and she believes the youth of today should all join the Cadet Corps.
"It's a good program for our youth today to learn these values," she said.
Eleanor is pleased to share her fond memories of serving in the Canadian Women's Army Corps. Although not one to keep items from her past, save for a few treasured items, she is thrilled to show off the hat she so proudly wore when she was serving her country.