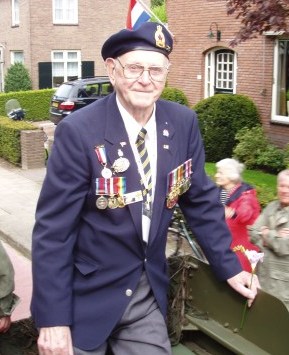 Les Pengelly passed away in 2014. He was 95. This story was written in 2011.
Les Pengelly served as a petty officer on the HMCS Restigouche on June 6, 1944, when 15,000 Canadians participated in the D-Day invasion. Les, who was 24 years old at the time, was responsible for conducting antisubmarine patrols in the English Channel.
Les retired from the navy as a decorated soldier after serving Canada for seven years. He then embarked on his second career in law enforcement. Les began his career as a constable with the St. Thomas Police Service before joining the Ingersoll Police Department where he rose to the rank of sergeant and then chief of police. Les eventually became the chief of the King Township Police Department and continued his career as an inspector at York Regional Police after the region's police services amalgamated.
After retiring from policing, Les worked for the Town of Richmond Hill in the Bylaw Enforcement Division until his retirement in 2010.
Les has dedicated his life to public service and has served his province and country well.