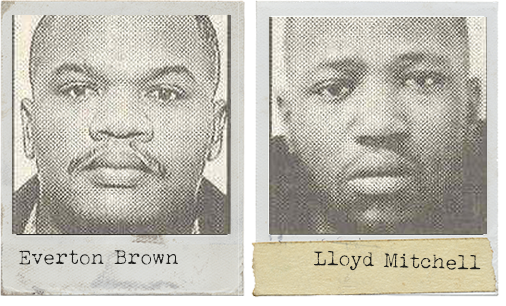 FILE No.: 1996-55125
Two gunmen opened fire in a crowded basement at a Markham after-hours club on May 18, 1996, killing Everton Brown and Lloyd Mitchell.
Two others were struck by bullets, but survived their injuries.
The after-hours club, known as Club Fawcett, was housed in a residential building at 5711 Fourteenth Avenue. Though more than 200 people attended the large party, no one was willing to provide investigators with information to identify the people who murdered Everton, 31, and Lloyd, 23, and wounded two others.
From the cold case files
Points of Interest
Help solve this double homicide
Do you have information about the murder of Everton Brown and Lloyd Mitchell? Can you help identify the two gunmen?
If so, please contact the York Regional Police Cold Case Unit at 1-866-876-5423 ext. 7865 or email the investigators directly. Want to remain anonymous? Call Crime Stoppers at 1-800-222-TIPS, leave a tip online at www.1800222tips.com or text a tip by sending TIPYORK and a message to CRIMES (274637).