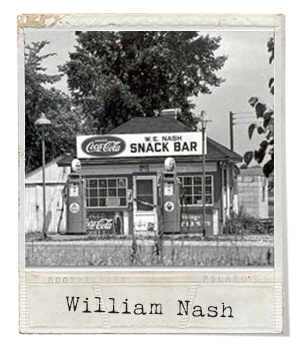 A joint investigation between the Ontario Provincial Police and the Markham Township Police revealed that witnesses last saw William Edward Nash alive between 8 and 9 p.m. on June 23, 1956.
Before midnight, Nash was murdered.
The body of the 64-year-old Markham resident was discovered the next day inside his Unionville snack bar. An autopsy later confirmed that he had been struck in the head with a rare Luger handgun. Nash's store, which is also where he lived, had been robbed.
Witnesses also reported hearing noises from the snack bar, on the east side of Kennedy Road south of Highway 7, around 10 p.m.
From the cold case files
Crime Scene Photographs
Photo Gallery: William Nash will appear here on the public site.
Points of Interest
Help solve a murder
Do you have information about the murder of William Nash? Can you help identify his killer?
If so, please contact the York Regional Police Cold Case Unit at 1-866-876-5423 ext. 7865 or email the investigators directly. Want to remain anonymous? Call Crime Stoppers at 1-800-222-TIPS, leave a tip online at www.1800222tips.com or text a tip by sending TIPYORK and a message to CRIMES (274637).