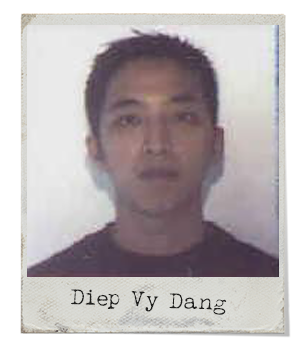 Diep Vy Dang was one of three people stabbed at a Richmond Hill karaoke bar on March 12, 2000.
Diep, 18, was rushed to hospital by friends shortly after the stabbing, which took place at Kolors Karaoke Bar on West Beaver Creek Road. Two survived the stabbing, but just two hours later, at 4 a.m., Diep died at Humber River Regional Hospital in Toronto.
Investigators discovered that a fight broke out between Diep's group and an Asian street gang from Scarborough known as 18 Budda. Though the bar was crowded and officers conducted dozens of interviews, no one has come forward to provide any information leading to the identification of Diep's killer.
From the cold case files
Points of Interest
Help solve this homicide
Do you have information about the murder of Diep Vy Dang? Can you help identify his killer?
If so, please contact the York Regional Police Cold Case Unit at 1-866-876-5423 ext. 7865 or email the investigators directly. Want to remain anonymous? Call Crime Stoppers at 1-800-222-TIPS, leave a tip online at www.1800222tips.com or text a tip by sending TIPYORK and a message to CRIMES (274637).