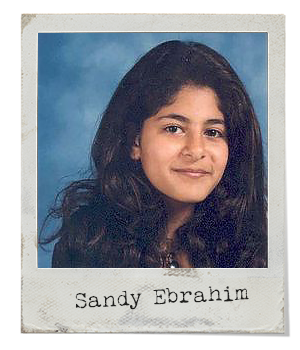 16-year-old Sandy Ebrahim and three of her friends were enjoying a late-night snack in their car when shots rang out across the Burger King parking lot in Markham.
Her friends escaped the sedan unhurt, but Sandy was dead.
Hours earlier, on the night of June 27, 1999, the group of friends tried to get into a popular dance club, but were turned away because it was too crowded. They decided to cap their night at the Burger King at the Kennedy Fields plaza, north of Steeles Avenue, on Kennedy Road in Markham.
At around 3:15 a.m., the teens noticed a black Lincoln Navigator SUV circling the parking lot. As the Navigator approached their car, occupants in the SUV opened fire on the group, before speeding away northbound on Kennedy Road.
Police later discovered the Navigator in Vaughan. It had been stolen from a neighbourhood near Yonge Street and Finch Avenue in Toronto. Sandy's murderer has never been identified.
From the cold case files
Cold Case Photographs
Photo Gallery: Sandy Ebrahim will appear here on the public site.
Points of Interest
Do you know about Sandry Ebrahim's murder?
Do you have information about Sandy Ebrahim's murder? Can you help solve this case?
If so, please contact the York Regional Police Cold Case Unit at 1-866-876-5423 ext. 7865 or email the investigators directly. Want to remain anonymous? Call Crime Stoppers at 1-800-222-TIPS, leave a tip online at www.1800222tips.com or text a tip by sending TIPYORK and a message to CRIMES (274637).