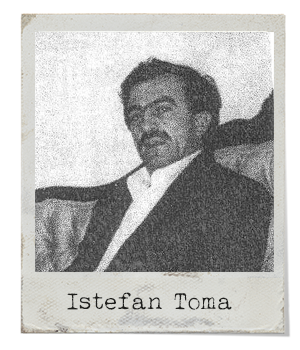 Months after 58-year-old Istefan Toma went missing, his grey Pontiac Bonneville was found just down the street from where he worked in Vaughan.
He still hasn't been seen since 10 p.m. on the night of June 30, 2001. That's when Istefan clocked out from his shift at Pop's Pizza Bar and Cafe, located at 5694 Highway 7 in Vaughan.
His car was later found by police at the West Woodbridge Industrial Mall 5732 Highway 7, less than a block away.
From the cold case files
Crime Scene Photographs
Photo Gallery: Istefan Toma will appear here on the public site.
Points of Interest
Do you know about Istefan Toma's disappearance?
Do you have information about Istefan Toma? Can you help solve this case?
If so, please contact the York Regional Police Cold Case Unit at 1-866-876-5423 ext. 7865 or email the investigators directly. Want to remain anonymous? Call Crime Stoppers at 1-800-222-TIPS, leave a tip online at www.1800222tips.com or text a tip by sending TIPYORK and a message to CRIMES (274637).