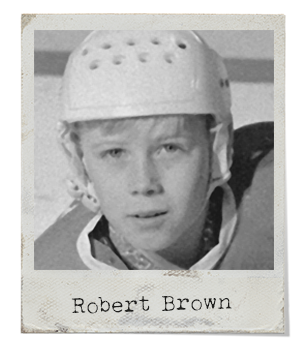 It was a hot, dusty afternoon on August 3, like many others in the summer of 1968, when Cheryl Brown last saw her 12-year-old son Robbie.
He was trodding away from the Church of the Nazarene camp on Pfefferlaw Road in Georgina, where she volunteered as a cook. Robbie told his mother he was heading to their home in Wilfrid, a tiny hamlet just minutes southeast of Pfefferlaw.
After babysitting his younger sister in the morning, Robbie went to the Holmes Point Beach with his mother and his sister to go swimming. When they were finished at about 4 p.m., they headed to the camp for dinner. But when they arrived, Robbie changed his mind, telling his mother he would head home to deliver newspapers on his typical, six-home route in Wilfrid.
He never delivered those papers. When Robbie's family went out looking for him later that night after he hadn't been seen for several hours, his brother found the stack of Toronto Telegram papers on the street corner where they were normally left for Robbie to deliver.
Police believe Robbie never travelled back home, but instead returned to the beach. He was seen at 4:45 p.m. just south of Holmes Point Beach, by a camper who had seen Robbie and his family there earlier in the day. He was also seen, for the last time, by two Pfefferlaw teenagers, near the former Oakes Restaurant on Holmes Point Road at 5:30 p.m.
At the time of his disappearance, Robbie was 5'4", weighing 85 pounds with blonde hair and hazel eyes. He was wearing a red and black plaid shirt, blue jeans and black work boots.
From the cold case files
Cold Case Docs
In the News
Do you know about Robbie Brown's disappearance?
Do you have information about Robbie Brown? Can you help solve this case?
If so, please contact the York Regional Police Cold Case Unit at 1-866-876-5423 ext. 7865 or email the investigators directly. Want to remain anonymous? Call Crime Stoppers at 1-800-222-TIPS, leave a tip online at www.1800222tips.com or text a tip by sending TIPYORK and a message to CRIMES (274637).