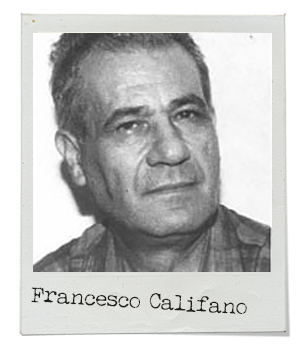 FILE No.: 1987-89195
The body of Francesco Califano was recovered by members of the Markham Fire Department following an office fire in Thornhill on September 21, 1987.
The fire, which was mostly out by the time firefighters arrived, was no accident. An investigation showed that someone had attempted to cover up Francesco's death by setting fire to the building at 1089 Yonge St. in Thornhill. Francesco had been stabbed to death.
Francesco's body had been left inside his business, Compupronto Mortgage Services.
From the cold case files
Points of Interest
Help solve the murder of Francesco Califano
Do you have information about Francesco Califano's murder? Can you help identify his killer?
If so, please contact the York Regional Police Cold Case Unit at 1-866-876-5423 ext. 7865 or email the investigators directly. Want to remain anonymous? Call Crime Stoppers at 1-800-222-TIPS, leave a tip online at www.1800222tips.com or text a tip by sending TIPYORK and a message to CRIMES (274637).