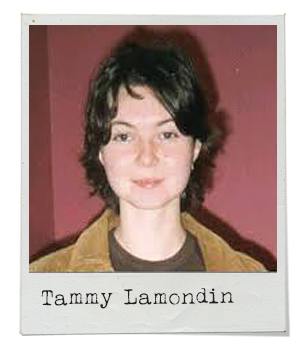 FILE No.: 1999-60809
Tammy Lamondin, also known as Tammy Gagnon, was hanging out with friends until past midnight on May 29, 1999. After touring Main Street, Newmarket, the group stopped near Fairy Lake.
Before the sun rose, Tammy had disappeared. She was never seen again.
The 20-year-old Newmarket resident is described as 5'6", roughly 110 pounds, with light complexion, wavy, short brown hair, blue eyes and a dolphin tattoo above her right ankle.
On the night of her disappearance, she was wearing blue overalls, a yellow tank top and a pair of Birkenstock sandals.
From the cold case files
Points of Interest
Do you know about Tammy's disappearance?
Do you have information about Tammy Lamondin (Gagnon)? Can you help solve this case?
If so, please contact the York Regional Police Cold Case Unit at 1-866-876-5423 ext. 7865 or email the investigators directly. Want to remain anonymous? Call Crime Stoppers at 1-800-222-TIPS, leave a tip online at www.1800222tips.com or text a tip by sending TIPYORK and a message to CRIMES (274637).