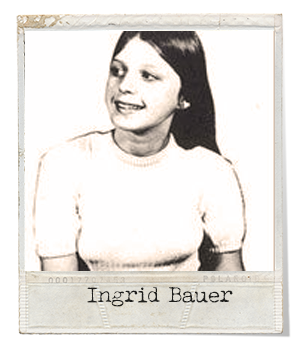 The last time Ingrid Bauer was seen, she was hitching a ride on the west side of Islington Avenue, near Pennon Road, just before 10 p.m. on August 16, 1972. Ingrid had left her family home to meet her boyfriend at his house in Woodbridge, but she never arrived.
In 1972, Kleinburg was a small village well west of Vaughan and void of public transit. It was not unusual for local kids to thumb a ride with a passing motorist to get around.
When Ingrid's boyfriend called the Bauer house to tell them he hadn't seen her, Ingrid's parents began scouring the roadside between Kleinburg and Woodbridge. The search was launched within an hour, but neither Ingrid or any of her personal belongings were ever found.
Several Kleinburg residents reported hearing the cries of a young person near Islington Avenue and Sevilla Drive around 10 p.m. that night. Residents also told police that they had seen a pickup truck in that area, but a search of the location left investigators empty-handed.
From the cold case files
Photo Gallery: Ingrid Bauer will appear here on the public site.
Points of Interest
Do you know about Ingrid Bauer's disappearance?
Do you have information about Ingrid Bauer? Can you help solve this case?
If so, please contact the York Regional Police Cold Case Unit at 1-866-876-5423 ext. 7865 or email the investigators directly. Want to remain anonymous? Call Crime Stoppers at 1-800-222-TIPS, leave a tip online at www.1800222tips.com or text a tip by sending TIPYORK and a message to CRIMES (274637).