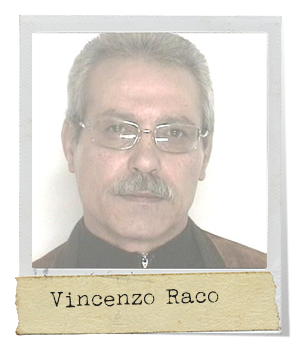 FILE No.: 2005-25000
Vincenzo Raco was parked outside of a doctor's office in Woodbridge when he was shot in the head and killed around 8 p.m. on February 9, 2005.
The 58-year-old Brampton resident was sitting inside his grey 2005 Ford Freestyle SUV in the parking lot at 8077 Islington Ave., between Willis Road and Woodbridge Avenue. That's when he was approached by his killer, who ran eastbound through the plaza after murdering Vincenzo.
The suspect, described as a white, clean-shaven man, roughly 5'11", thin and wearing a green, hooded jacket and toque, may have fled the scene in a dark Honda or Acura.
From the cold case files
Points of Interest
Help solve Vincenzo's murder
Do you have information about the murder of Vincenzo Raco? Can you help identify his killer?
If so, please contact the York Regional Police Cold Case Unit at 1-866-876-5423 ext. 7865 or email the investigators directly. Want to remain anonymous? Call Crime Stoppers at 1-800-222-TIPS, leave a tip online at www.1800222tips.com or text a tip by sending TIPYORK and a message to CRIMES (274637).